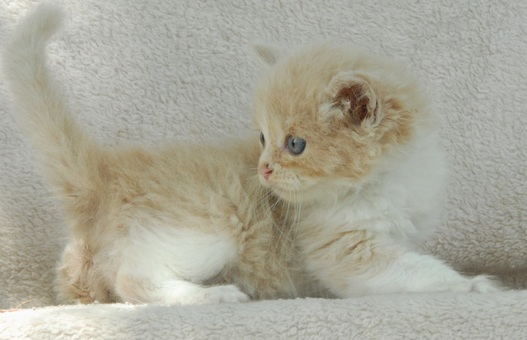 Update!
All of our 1/2 Persian kittens are now reserved!

This boy is our only remaining kitten available. The others have all been reserved to great homes.


This little boy is simple adorable with his blue, blue eyes and rounded little face. He is one of my favorites in this litter. Very sweet and cuddly boy, and he purrs! I love it when they purr at an early age.
I have had so much fun with this oops litter:) He is pictured here at 7 weeks old.