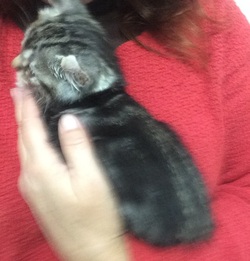 This story is about a kitten who was once named Zues. Zues is the son of our lovely Spooky and our Handsome Tonka.

Zues didn't always have that name. (But more on that later) The name given to him by his mama was "Comfort." You see, Zues was a comfort kitten. He did not use his big ol poly paws to swat his sister or brother, he did not use his big ol poly paws to grab his Mama's tail. He planted his big ol poly paws on humoms legs each and every time she came into the room. When humom picked up the little wide-eyed kitten he would plant his big ol poly paws on her chest, look her square in the eye and say in his little kitten voice

"I am here for you, and I love you."

Comfort cat wanted only to love others. His interest lay solely in the attention of humans.

Comfort cat was special, he played gently with his cunning brother, he out smarted his bully sister and he was always, always, the first one to greet humom when she came in the nursery to check on them. Comfort cat needed a special home. Comfort cat needed a home where he could comfort someone. Someone that needed him.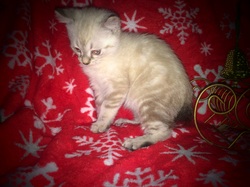 . The first family to ask about him was turned down because they didn't need him, they wanted a kitten that would rough house on the floor with the kids. Humom did look dubiously at his sister Spectress for a few moments…and then recommended another breeder that would have just such a kitten. Humom daydreamed about Zues joining a family that would need him, just as much as he needed a human to comfort. She pictured a small child in a wheel chair in which Comfort cat would sit upon the lap of the child throughout the day purring in sheer bliss. Humom imagined Comfort cat with an elderly woman that just wanted to watch a kitten play with the yarn and would watch t.v. with her. Humom imagined Comfort cat with a small child that was sickly and needed a friend, she envisioned little Comfort cat becoming the child's constant companion, in the car, at home, on the way to the Doctor, there would be Comfort cat. Or maybe a rebellious teenager that wore black all the time, and felt very sad inside, and there…would be Comfort cat.

Hmm the possibilities were endless. The second family that called about Comfort cat was a top contender, they had a little girl who wanted more than anything to have a kitten for Christmas. They were a lovely family, but in the end…they didn't need Comfort cat. Comfort cat had to go to a very special home.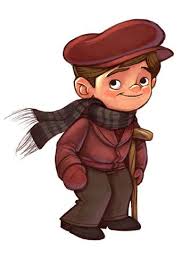 Finally, the call came in, the call for Comfort cat, a young boy that had battled Leukemia wanted nothing less than a Mighty Highlander to call his own for Christmas! Oh Joy! This was the family for Comfort cat. The young boy promptly gave his kitten the Mighty name of "Zues!" aaah a wonderful name for a Comfort cat, strong, yet understanding. Yes, Zues was a good name and the deal was sealed!

Humom was quite pleased with herself for holding out for the perfect home for each of the kittens, especially Comfort cat ~ oops ~ I mean the Mighty Zues!

Zues loved his new role, he was anxiously awaiting the day he got to meet his own boy that would love him and he would be able to comfort the boy when needed. Zues was pleased.


Tragedy!

The bully Spectress swatted Zues right in the eye! Zues squinted, Zues meowed…Zues smacked her back! Spectress showed her remorse by attacking Lorenzo. Humom did the right thing and attended to the right eye of Zues immediately, administering a triple antibiotic ointment to his little eye. Looking, very, very closely, humom could see the two, very tiny scratches on the eye of Zues. Ah well, no matter, Zues snuggled down with his Mama Spooky, who licked his head, and Zues kicked his Sister, who meowed at him in complaint and Zues swatted Lorenzo who then jumped on his Sisters head. Yep, all is well in Highlander land.

Humom continued to administer the ointment to the eye of Zues, and took him to the Veterinarian for a checkup as well. The veterinarian peered closely at the eye of Zues (who purred up at her happily) and pronounced his eye as healing quite well. She even commented on his good behavior whilst she did her exam on him. Zues purred happily at the attention. Zues was happy to comfort the gentle vet and the smiling humom. He was so excited to meet his new boy!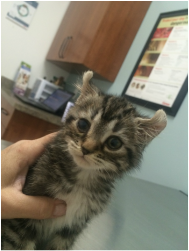 Then there was the moment of the great tragedy, the tragedy when Zues, the Mighty, lost his name

….you see, when humom told the Mother of the boy about the eye of Zues, and sent a picture to show off to the Mother how very well the eye was healing and how very happy he was at the Veterinarians office…the Mother of the boy changed her mind. She said she no longer wanted Zues for her boy, not with an injured eye! Without a boy, the mighty Zues, no longer had his name, you see the name that comes from your special human is given to you straight from the heart. Zues could no longer be called Zues by a human that would no longer be his.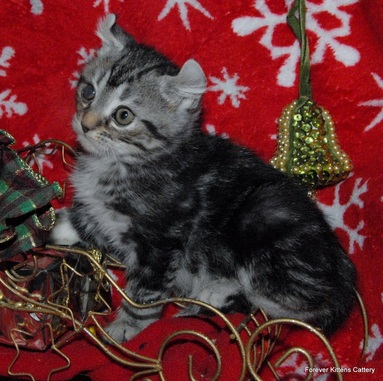 Thus, we now have Comfort cat, he is available to comfort the right person in the right home. He may grow up to have a tiny white spot in his eyes as a reminder of his lost name. The Veterinarian says that because he is so young, he may not ever have a tiny white spot. I think he will, I think Comfort cat will carry it with him to show the world that even though he does not look perfect on the outside, his inside is most beautiful thing about him. Comfort cat will await his new human and his new name with pride and with dignity. Just know that even if he does have a tiny white spot in his eye, he will still play fetch 2000 times with the little clothe mouse, he will still climb his way up to your lap when you are seated, he will still put his big ol polly paws on your chest, look you square in the eyes and say

"I am here for you, and I love you."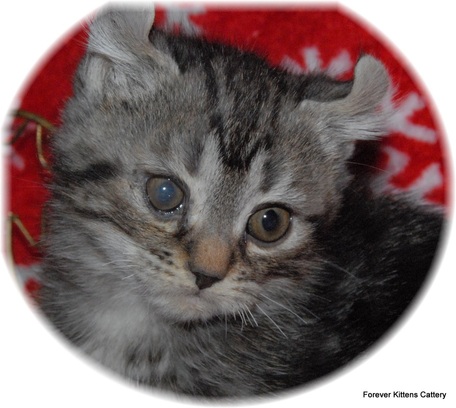 Do you need a comfort cat? If so, please contact us and we will be happy to talk to you about our kitten that lost his name.


Extra information about Comfort cat. He is a purebred Highlander Kitten Born October 03, 2015. His bully sister scratched his on on November 30th. He went to the vet on Wednesday December 9th, and here he is on December 12th,


Comfort Cat will be officially Ready for his new home on January 3, 2015. By that time, his eye should show no signs of ever having been scratched.


His price is $1000


~ * Comfort Cat's $200 Deposit has been forfeited by his former adopter. Merry Christmas to his new family! That's $200 off of his price.


He will only go to a home that needs a comfort cat.