Important Information for you and your new Kitten /Cat
Forever Kittens Cattery
Phone: 765-538-CATS (2287)
Text: 765-336-4089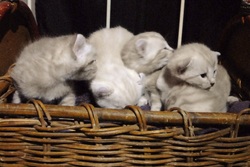 New
Your Buying Experience

Correspondence is done via email. I rarely text

Via email you will receive:

* All vet records
Two sets of shots, de-worming, vet exams

* Forever Kittens Cattery generated Photographic Pedigree

* Breed information about your new kitten

* Grooming information about your new kitten

* New Kitten packet ~ Lots of information about your new kitten and his or her breed ~ be prepared to read a lot :)

* Extra photos of your kitten if I happen to see a "Kodak moment"
** I have a busy farm to take care of along with family and cats and kittens, so don't have a lot of time for extra photos beyond the website updates **

* Blue slip or Electronic TICA / CFA / CFF Registration sent to you as soon as I receive verification of spay/ neuter compliance
*** All of our Cats and kittens are TICA Registered some of the Parent Cats are double registered through CFA or CFF as well, if your kitten qualifies, he or she will also be have the option for double registration in your name. ***

Your kitten will also come with a blankie from home

* If you are picking your kitten up from us, a health certificate is not required

* You may elect to have a health certificate for your kitten if you are picking up your kitten from us = additional $60.00

​ * If you are picking your kitten up from us, you must have a cat carrier

* We do not microchip, we encourage you to do so with your own vet when you have the kitten in your home

Prices are Pet Prices

If you are interested in breeding, please contact us in order to discuss the many aspects of breeding as well as breeder prices.

Pay Pal is our preferred method of payment it is secure, and it is instant, allowing me to put "reserved" next to your kitty immediately! We do not take personal checks.

Kitten Travel is extra (more details on travel see below)
* Health Certificate is $60
* Air Certified Crate is $35

All deposits and monies put toward the purchase of a kitten are non-refundable, however you may put those monies towards another kitten of your choice.

I am unable to reserve a kitten for you without a deposit

Will not be shipped until they reach 12 weeks of age!
---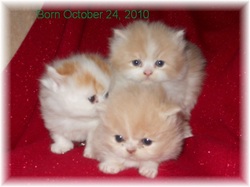 Genetics

The dwarf gene in the munchkin cat is dominant, however ~ not all kittens in the same litter will get the dwarf gene and therefore not all kittens in the same litter will have the short legs. Short legged kittens are denoted as "Standard"

Napoleon Kittens that do not receive the dwarf gene are long legged and denoted as "Non-standard" The long legged kittens are still fully registered as Preliminary New Breed Napoleon Cats with TICA. These Kittens have the same wonderful personalities as their more diminutive brothers and sisters but are sold at half the price.

If a Napoleon kitten is born with long legs it looks similar to a doll faced Persian. The Napoleon will have the customary silky or plush coat of the Napoleon breed.

The curled ear gene of the Highlander is also dominant, however ~not all kittens in a litter will get the curled ear gene and therefore not all kittens in the same litter will have curled ears.

The Short Tail gene is also a dominant gene, however ~ not all kittens in the same Highlander litter will get the Natural Short tailed gene.

Pointed Kittens are born all white and do not show what color their points will be until they are approximately 6-8 weeks old. An all white kitten that stays all white can onlybe produced by having one or more all white parents. In the case of our kittens, we have no breeding pairs that consist of an all white Queen or Sire. Therefore, white kittens seen on our site will not stay white, but must be color-pointed.

I know it can be very confusing, therefore I pay careful attention to the details listed next to each kitten. All kittens listed will have the correct information next to them so that you as the potential buyer are fully informed as to weather or not the kitten that you are viewing has the short legs and/or curled ears or a short tail, as well as what breed you are viewing.

Napoleon Standard= short legs, rounded head, large eyes, baby doll face

Non Standard = long legs

Highlander = Long legs, curled ears, natural short tail (sometimes poly-toed)

Non Standard Highlander = straight ears, or long tail or both.

Reserving a Kitten = A $300.00 deposit is required to reserve a cat or kitten

Reserved = A Forever Kittens lover has chosen the kitten or cat of their dreams and has placed the required non-refundable deposit upon that kitten, and deposit has been received by Forever Kittens Cattery. That kitten will not be available to any one else. Non-Refundable Deposit is applied towards total cost of cat or kitten.


---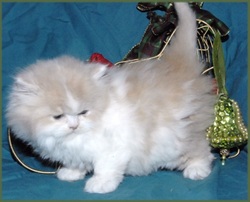 Deposit
The $300 deposit* helps to defray first vet visit costs, this includes: A wellness exam by a state licensed veterinarian, deworming, and first kitten shots.

Spay/neuter contract must be signed before pet kitten will be sold.

Kittens will have to be paid in full by 11 weeks of age (before shipping). Kittens will be shipped by 12 to 14 weeks of age. $20.00 Discount* ~ if you are one of the rare few that have read this very important information page, this is your $20.00 discount! Just mention it to me:) * $20.00 discount does not count if you mention it after you have paid in full or put down a deposit on the kitten already. Do your research first before purchasing a pet for your family.


Purchase Price
The purchase price of any Cat/Kitten helps to defray upkeep of the animal while it is still in our care. This includes, litter, supplements, vitamins, kitten food, toys, crate for travel of each individual kitten, veterinary exams for both mother and kittens, shots, deworming and grooming.


Any monies applied to purchase price of a reserved kitten or cat are non-refundable. Only replacement kitten(s) will be offered when available. Kittens/Cats that are listed as ours are not considered available, kittens/cats that are reserved for someone else are not considered available.

If you reserve a kitten and kitten is found to be "defective" during his or her vet check, monies may be transferred to another kitten of your choice.

Any person that is interested in a kitten will need to go over my pet or breeder agreement, you will need to email or call me and we will go over the next steps of adopting your new family member. In the delicate process of interviewing potential owners, I feel it is best to talk person to person, to get to know each person and if they are good candidate for a Forever Kitten.
---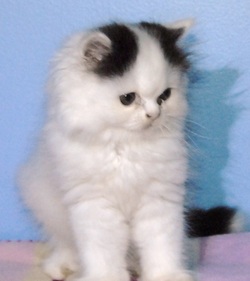 Kitten Travel
Kittens will be able travel to their new home between 12 - 14 weeks of age. Kittens can not travel any younger in order to ensure their continued good health.




USA
It is greatly preferred that you pick up your new pet in person in order to provide you the opportunity meet the kitten in person before taking him or her home. Be sure to bring something from home that smells like any other pets you have so that kitty has time to get used to the new smells he or she will encounter in the new environment. Please contact us in regards to pick-up and delivery of your new pet.

International
All kittens are transported via Continental Airline's PetsSafe program where your kitty will be safe and comfortable in a climate controlled environment under constant observation. Assistance, including tracking at all times, is accessible 24 hours a day at Continental's Live Animal Help Desk. All kittens are shipped in an airline recognized pet taxi carrier along with a potty pad, food/water tray, and blanket. If you have any questions about our shipping program, feel free to ask.
If Continental Airlines does not fly into your airport, then Northwest or Delta can be used. ** also please see our "special considerations" below. **We use the Indianapolis Airport**

SPECIAL CONSIDERATIONS
It has come to our attention that some people are just not comfortable with their baby traveling with a shipper or all alone on a plane. As per popular request, we now offer you the option to have your kitten hand delivered to your door by Forever Kittens Cattery. We will book a flight with your kitten(s) as carry on and the kitten will ride with myself in cabin under my seat. If you choose to utilize this option, I will be using homeopathic remedies that I have used with much success in the past to alleviate any stress your kitten may have experienced during his or her travels. These remedies may include: bach flower remedies, aromatic oils and pet message. Of course your kitten will also be accompanied by a friendly, loving face from home as well as a toy, a blanket and all the food and water he or she could want. Especially the water part! Very important. The kitten also travels with a litter box and an airline approved carrier. Your kitten will be hand delivered to your door safe and happy. This option is offered for flight only. Kitten will come with the above mentioned kitten information packet via email, as well as a personal carrier, and food and water dish. In addition this option again provides you the opportunity to meet your kitten in person before taking him or her home to a new environment.

TRAVEL COSTS:
All travel costs for your new pet are your responsibility, including the Health certificate, carrier, veterinarian exam and gasoline. The average cost of kitten Travel is $300.00.
---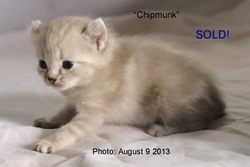 Policies

All cats or kittens must be indoor animals.

No cats or kittens will be de-clawed.

I have the right to refuse the sale of any kitten or cat to anyone for any reason. They are socialized from birth. I have the kittens in my main living area from birth in order for them to interact with us and our dogs constantly. A sweet, cuddly, loving kitten will be delivered to your family.


A Spay/Neuter contract will be signed by purchaser and TICA Registration papers will be held by Forever Kittens Cattery until documented verification of alteration is provided to us.


---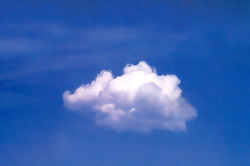 Discounts

$100.00 Discount for anyone serving in the military (yes, I need proof) Thank you for serving our country! *
$100.00 Discount if you are a prior customer or are purchasing siblings at the same time.

*Again, telling me about this after the kitten has been paid in full or a deposit has already been made does not count, research first before purchasing a new pet for your family.



Refunds

No monetary refunds will be given for any reason, only replacement of a cat or kitten of like value as soon as one comes available. For so long as Forever Kittens Cattery is still a Cattery.

*You have one year to choose the replacement kitten or cat of those offered to you. We can't go on this forever ~ saying goodbye is always bitter sweet :) We will always offer you a kitten or cat of like value, if you choose a kitten or cat that is of higher value you may be required to pay the difference ~ depending on the situation. You do not have to choose a kitten of the same breed. We want to do everything we can to make things right and fair for yourself, your family and for our babies and our family. We will be happy to work with you to find a resolution that is workable for everyone involved.

No monies put towards the purchase price of a cat or kitten will be refunded at any time, however we will be happy to transfer the monies to another cat or kitten of your choice.

If a purchaser defaults on the agreed contract kitten will be re-listed.

All deposits are non- refundable. for any reason (however can be transferred to another kitten)

We encourage you to have your new kitten examined by your own veterinarian upon arrival in his or her new home. This allows your pet to get to know his new vet, and your vet to get to know the wonderful rare breed you have chosen from Forever Kittens Cattery. Please do note that you have 5 days from the date of pickup to have your cat or kitten vet checked by your own vet for any replacement or claim to be valid. Any time frame beyond the 5 day period is considered invalid for the purpose of replacement.

For all claims, purchaser must furnish a written statement from a veterinarian stating diagnosis and will be subject to verification by my veterinarian. You will have read, and understand and accepted the terms of the Adoption Agreement. Any changes to any warranties must be written on sales contract and signed by Forever Kittens Cattery.


If you have any questions please feel free to contact us.
---