About Our Cattery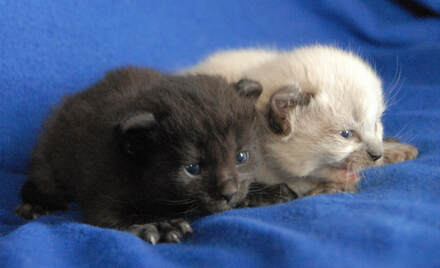 We are an in-home, closed, cageless, cattery. As much as we would love to allow people to visit our cats in our home, insurance and the health and well being of both our fur family and our human family prevail. Our cats are part of our family and underfoot. Raised in a loving home environment with children and dogs in order to provide their new families with well rounded, properly socialized kitten(s).
​

We are hobby breeders and by no means do we intend to make a living with our cats. We do it sincerely for the joy of sharing these precious babies with other cat lovers. We put a lot of love, time, expense and heart into each and every one of our cats and kittens, and we take the utmost care to ensure that the perspective adopter and the kitten or cat they have chosen are a well-suited match. It is for this reason that we reserve the right to refuse to adopt a kitten to you for any reason. We have very few breeding pairs and keep them all separated on different levels of our home. This way they can interact with us, but not so much with each other. We love to hear updates and see photos of our kittens as they grow up.
Our Queens and Sires were hand picked from reputable, long time breeders, well-known in their field of specialty for their genetically sound, healthy, friendly kittens and customer service. Our goal at Forever Kittens Cattery is to continue to promote and cultivate the health, friendliness and quality of the kittens with our breeding pairs.
We have the collective experience of 12 years of previous animal breeding which adhered to the same strict ethical and moral codes as do the reputable breeders of these cats.

Furthermore, I have life experience as a veterinary assistant. We carry this knowledge with us into our cat breeding arena. We continue to further our education in regards to cat health and emotional well being via the many avenues that are available to us. It is with this vision that we stride forth with assurance that kittens produced at Forever Kittens Cattery are of high quality for both pet owners and show-hall lovers. We strive to produce kittens to meet the aesthetic and genetic standards set forth by the TDCA and TICA of the Highlander and Napoleon breeds respectively.
At Forever Kittens Cattery we understand that purchasing anything via the internet can be very intimidating. More markedly so when it is a living, breathing, feeling animal. These natural concerns of perspective buyers are only part of the reason we not only meet, but exceed the obvious requirements of cat breeding and care. When purchasing from Forever Kittens Cattery you can rest assured that you are purchasing a sound, friendly little treasure for your family and/or show arena. It is our promise at Forever Kittens Cattery that will be available to you at our earliest possible convenience to personally discuss any concerns, questions or comments you may have in regards to your potential new pet.